Weather Policy for
Party Rental Services
Weather Policy: We will make every effort to deliver your jump when weather reports are uncertain or inclement weather is actually occurring. As a general rule, we do not set up in extreme weather conditions such as heavy rain or high winds.
Current Weather Link: Click Here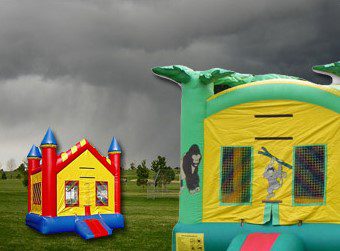 We will call you 24 hours before your event to confirm your reservation and discuss options in regard to impending weather conditions.
If we do not deliver because of weather conditions, you will not be charged.
If you decide to proceed with your order and weather conditions change, you will be charged full price.